IWM Short Film Festival 2018: Best Use of IWM Archive Winner
Congratulations to Peter Roch and Jason Davidson for winning best use of IWM Archive at this year's Short Film Festival.
This Little Chicken and the Victoria Cross tells the gripping story of how a teenager became the first London sailor to receive the Victoria Cross for his part in the Zeebrugge Raid in 1918. Peter Roch says; "The inspiration for making the film came when we found the record online of Albert McKenzie's V.C Medal. It was an amazing physical link back to Albert himself, which really led us on an incredible journey... We have carefully selected images and film from the Imperial War Museum archive to bring to life Albert's story."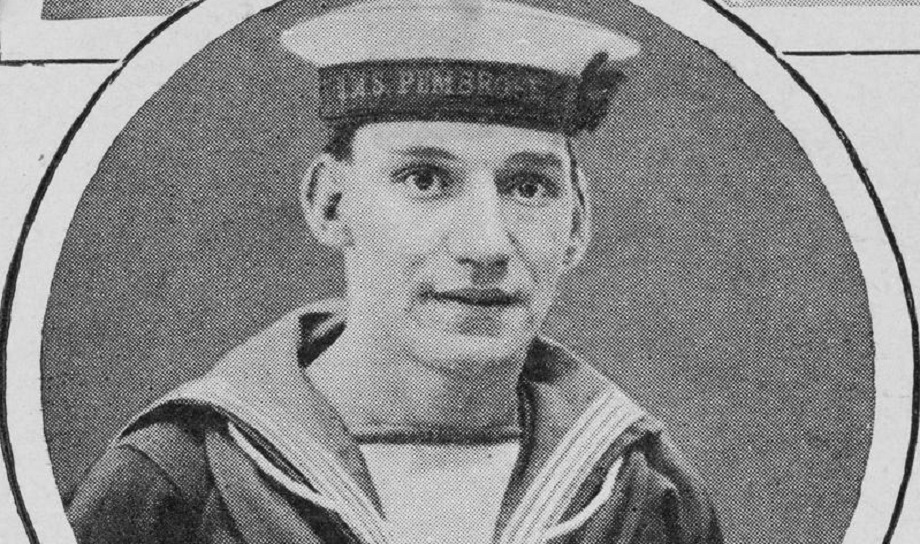 © IWM (VC 840). Able Seaman Albert Edward McKenzie, Royal Navy, awarded the Victoria Cross in 1918

Albert McKenzie was nominated for the Victoria Cross by his shipmates following the Raid on Zeebrugge in April 1918 and the medal was presented to him by King George V at Buckingham Palace that summer.
HMS Vindictive was meant to land a storming party to create a diversion and take out the German gun positions, enabling three British warships to be scuttled in the mouth of the harbour in an attempt to prevent German U-Boats continuing their decimation of allied shipping. Albert was one of the few among his landing party who survived the raid showing immense sacrifice and bravery in the face of the enemy – being so badly wounded he had to carry himself on his hands and knees to make it back alive.
Tragically, only months after collecting his medal he was struck down by the deadly Spanish Flu Pandemic that was spreading around the world, dying just a week before the Armistice was signed at only 20 years old.
Albert's medals are still in the ownership of his family and on long term loan to the Imperial War Museum in London.
Richard Melman (Managing Director of Spring Films) was a judge on this years' Best Use of IWM Archive Material category. He praised the film saying, "I congratulate the film makers in tackling a subject which was never filmed. Their brave and imaginative use of multiple forms of media brought a compelling and fascinating story to life."


IWM archive material used in the documentary includes:
Film Number: IWM 656b The Immortal Story of Zeebrugge
Film Number: IWM 560 The Exploits of a German Submarine (U-35)
Art.IWM ART 5731 Sketch of Vice-Admiral Sir Roger Keyes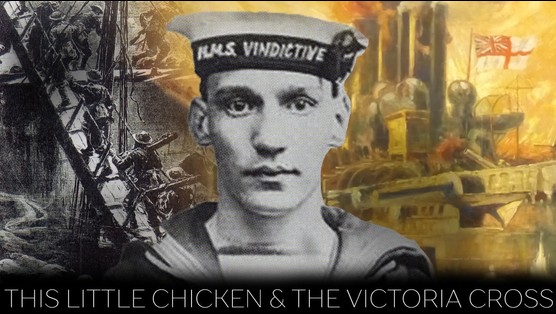 Find Out More
The IWM Short Film 2018 Festival ran from 25–29 October at IWM London showcasing challenging, inspiring and experimental films responding to past and contemporary conflict. Award Winners 2018
Pete Roch and Jason Davidson are two filmmakers on a mission to tell engaging personal stories through their documentary films going under the name - Squeaky Pedal. The award winning 'This Little Chicken & The Victoria Cross' is their second full documentary film.